Attention 7th/8th Grade Football Players/Parents An informational meeting will be held this Friday, July 30 at the GHS F&M Bank Stadium at 6:00 pm-Please contact your coaches with any questions. 7th Mike Wright
mkwright51@gmail.com
8th Skylar Cauthon
scauthon@galesburg205.org

As a reminder, CUSD #205 will be providing all students with the necessary school supplies for the 2021-2022 school year. Parents are not required to purchase any school supplies for CUSD #205 classes and courses.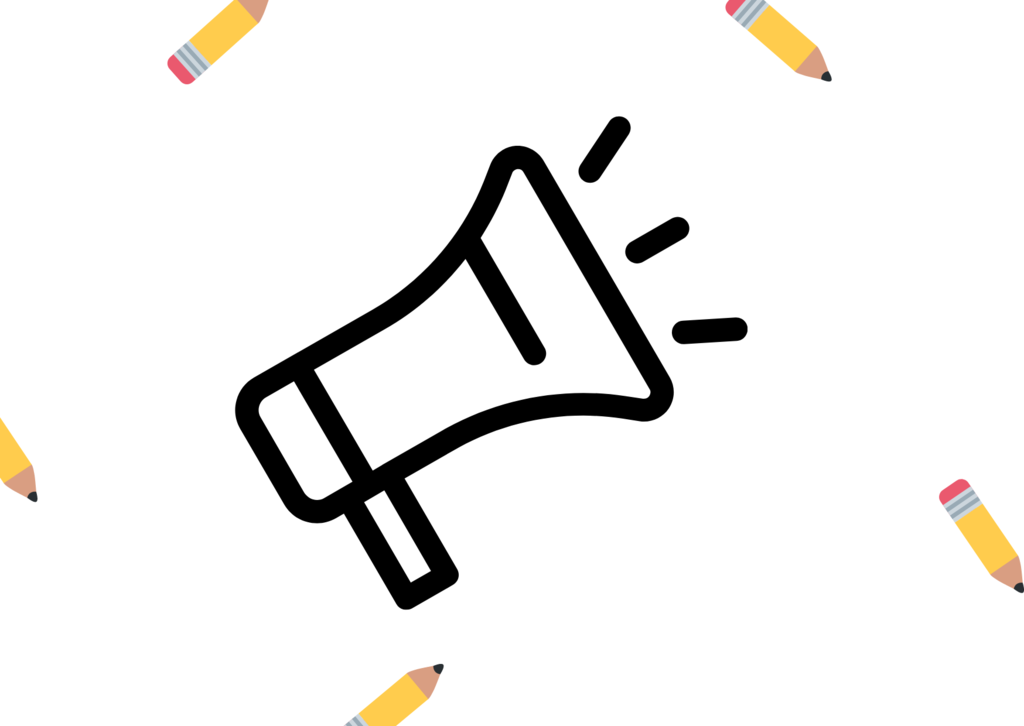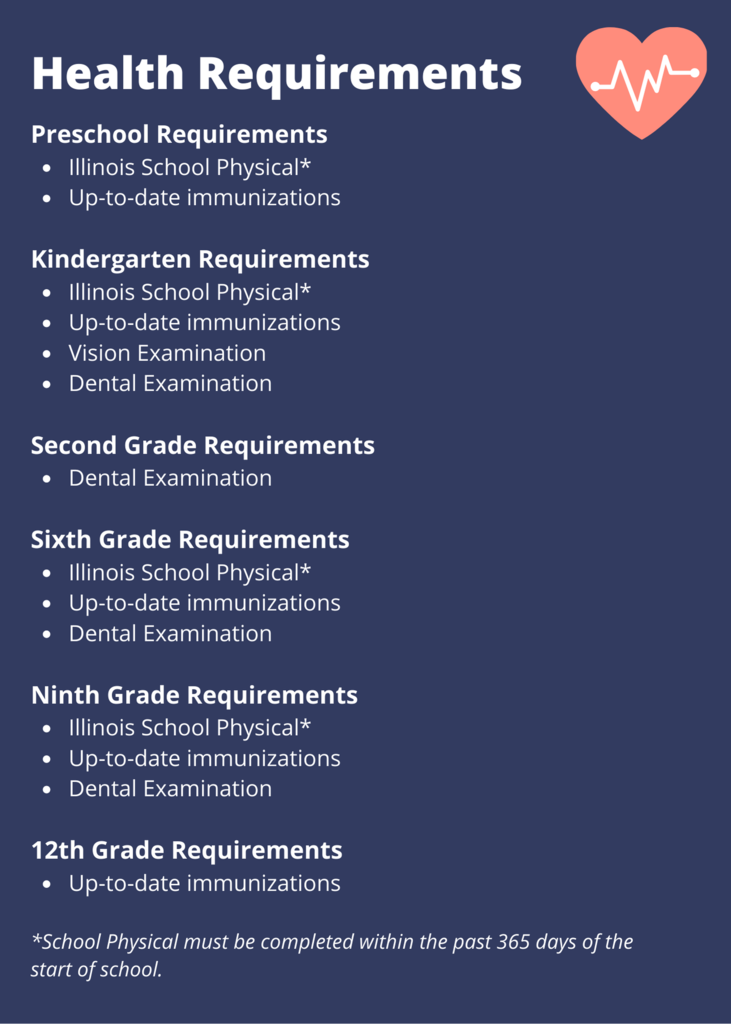 Churchill Families: Please make sure your student has a current sports physical on file if they plan on participating in athletics!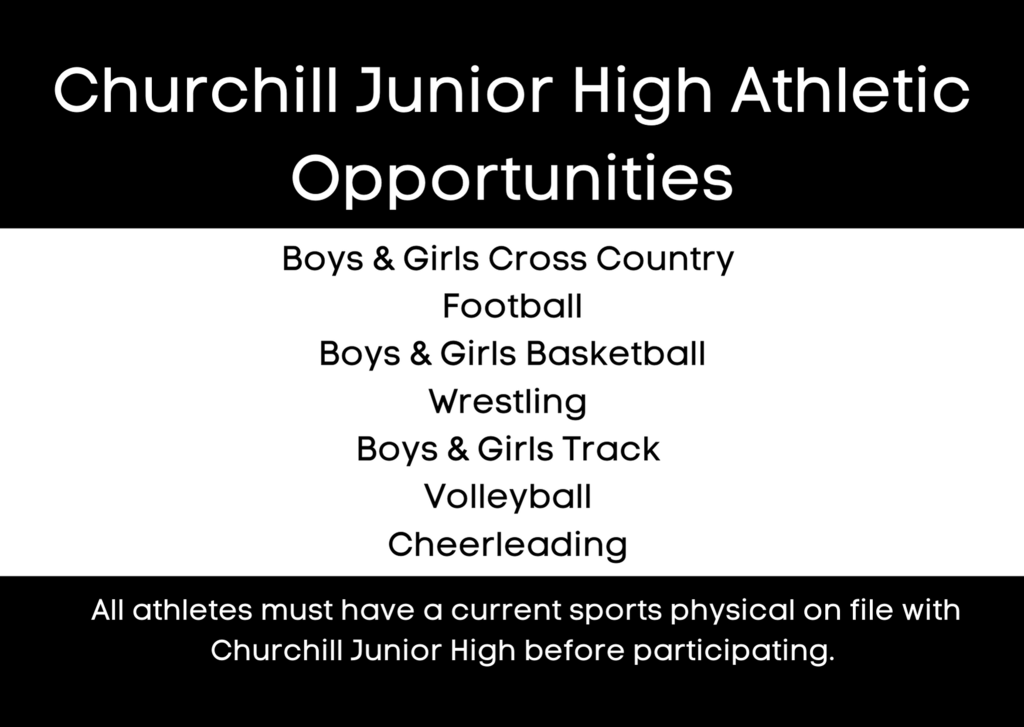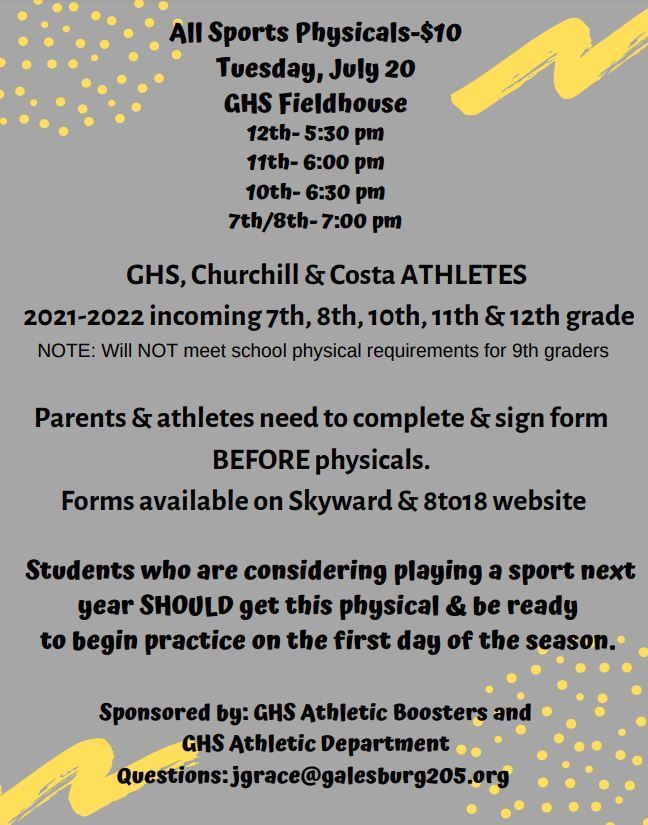 2021-2022 School Year Calendar #Thisis205

2021-2022 School Year Calendar #Thisis205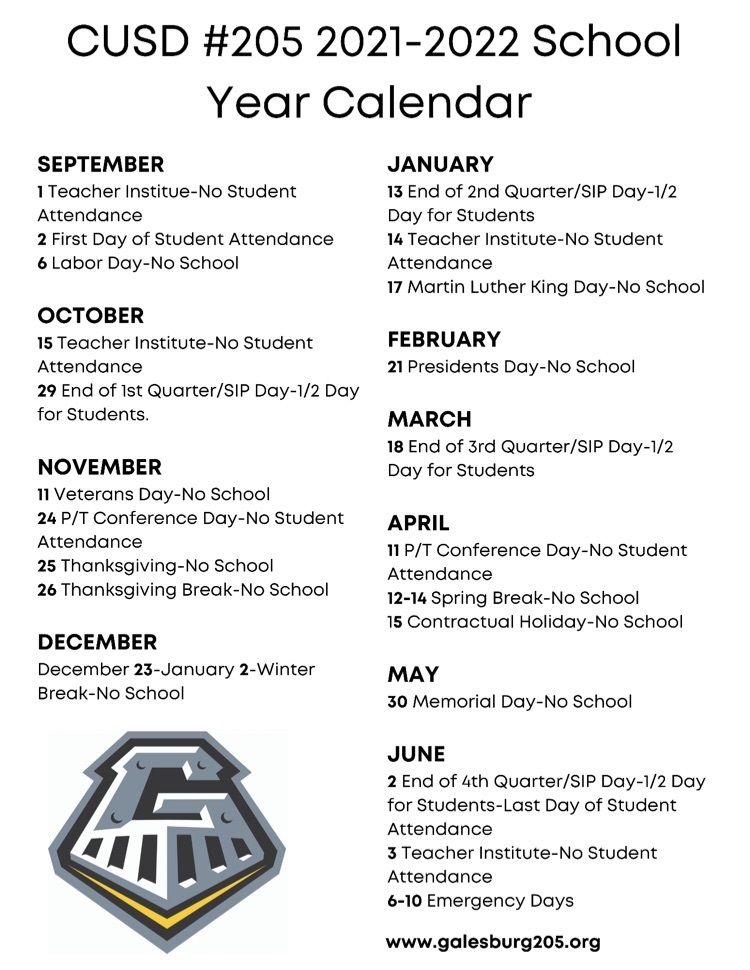 What a year it has been! Thank you to all the parents, guardians, teachers, staff members, and students who have persevered during this entire school year. #ThisIS205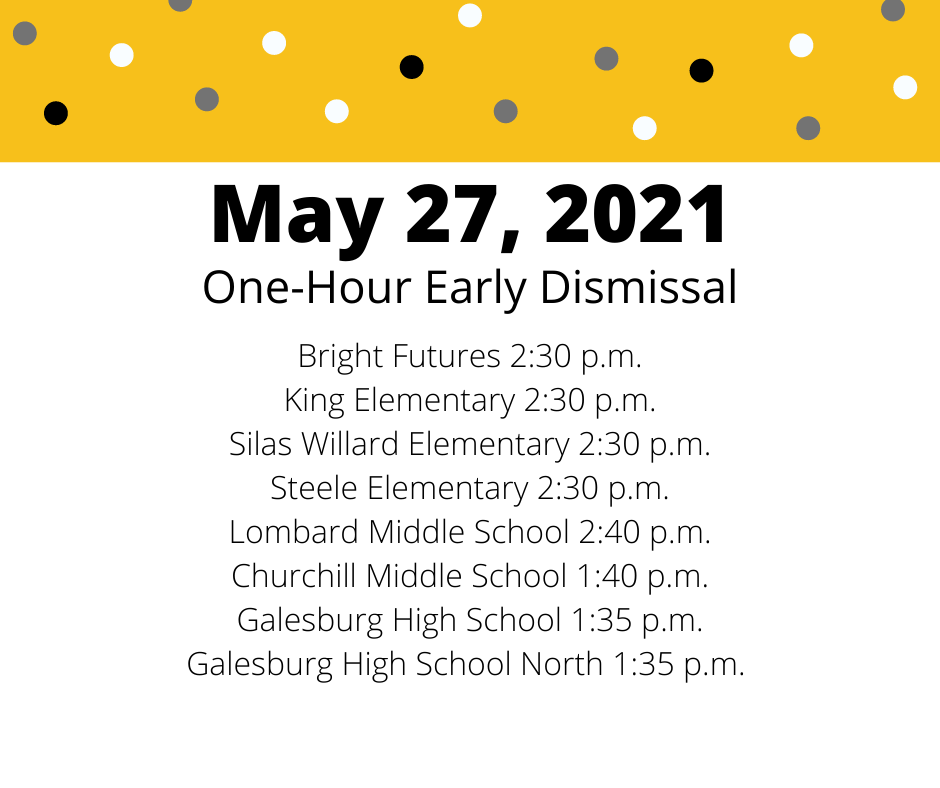 Great night for our outside band and choir concerts.

SEL on Wheels! Come out and see us this week! #SELin205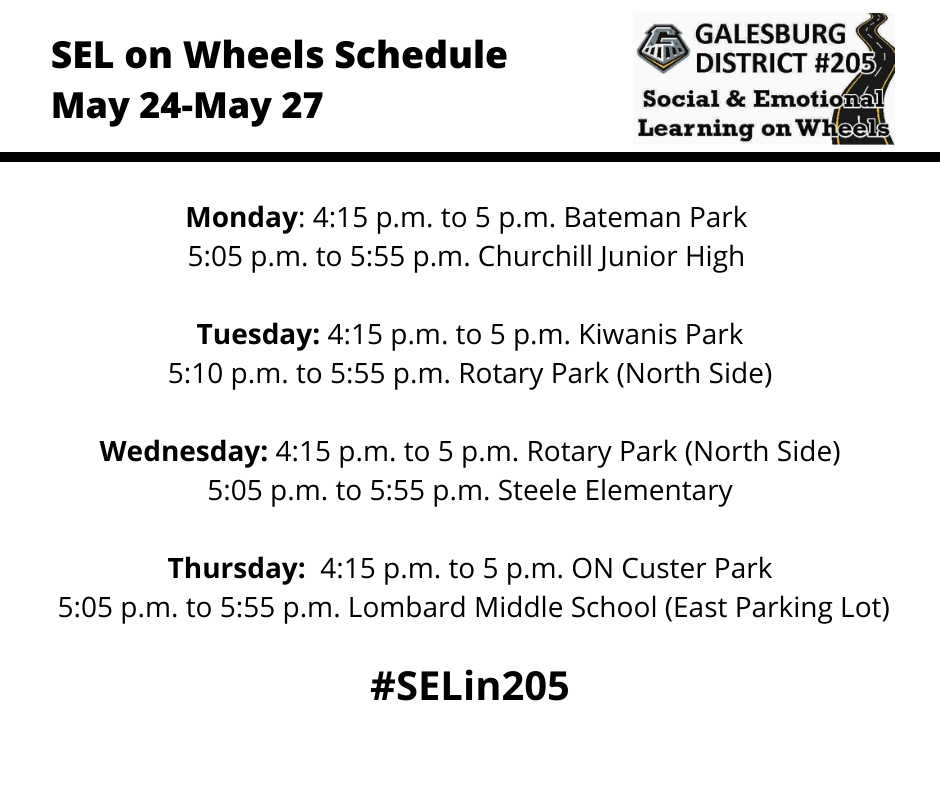 SEL on Wheels! Make sure to follow our social media pages for any changes this week due to the weather! We hope to see you. #SELin205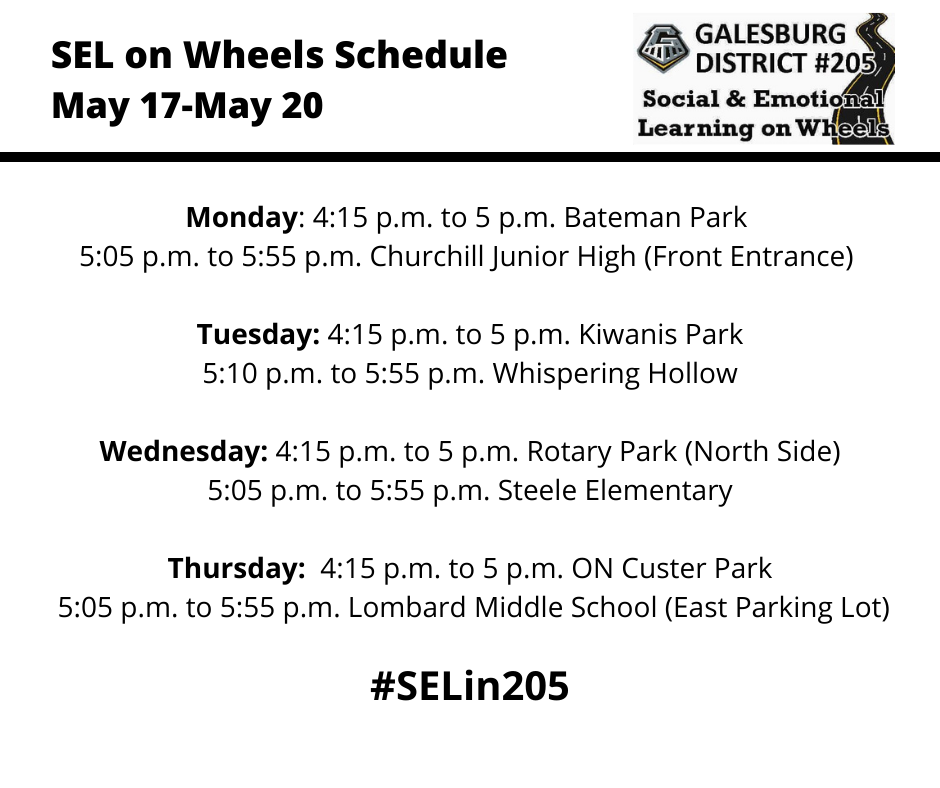 Attention 8th Graders GHS Color Guard Auditions at the GHS Fieldhouse Wednesday, May 12th and Thursday May 13th 3:30 p.m. to 5:00 p.m.

SEL on Wheels! We hope you can come out and see us this week! #SELin205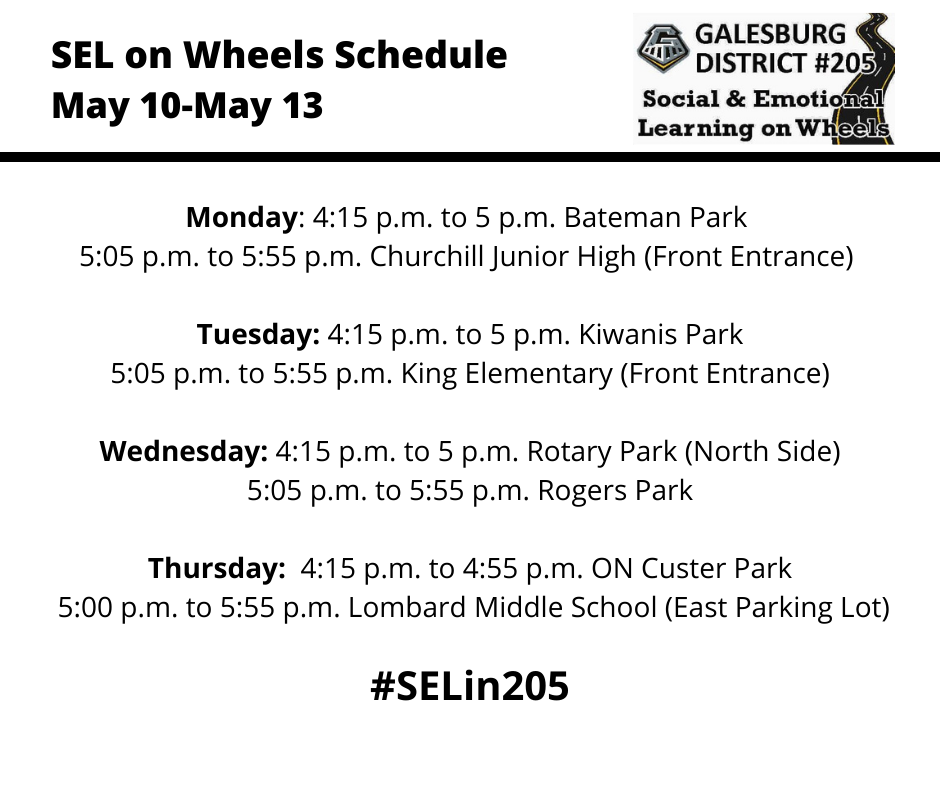 SEL on Wheels #SELin205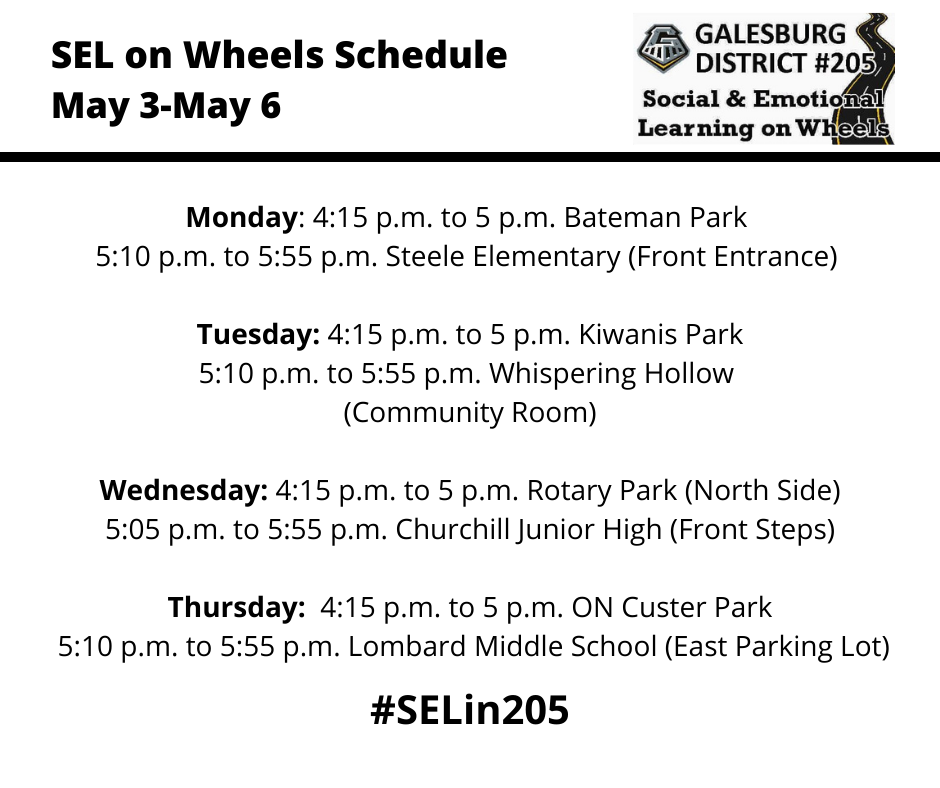 To celebrate and thank the staff of CUSD #205, we have made a donation to three local organizations who have all been integral to our success: The Jack Larson Shoe Foundation, The NAACP Scholarship Fund, and Blessings in a Backpack. #ThankATeacherIL